Karolina Kopeć joined our Polish team in Warsaw about a year ago. We were thrilled to welcome her aboard! Karolina is a bright, friendly person who quickly blended into our team. She came to us with an extensive experience in hospitality industry, a lot of energy and motivation to help people find their dream job. We have a couple of questions for her so you can get to know your future Recruitment Consultant better!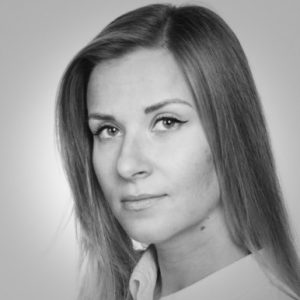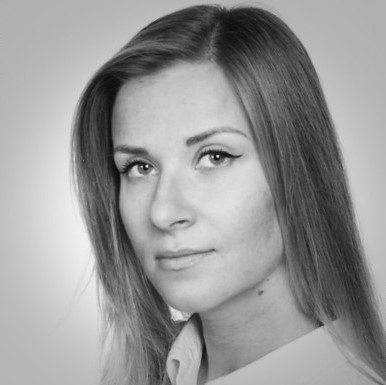 What do you like the most about working in Recruitment?
There are many things that I love about working as a Recruiter. First of all, you get to know a wide variety of people working in many different industries. I spend some time to prepare for each interview yet still while talking with a candidate you can discover so many interesting facts you had no idea about regarding the specific job or field. I think recruiters learn a lot from their candidates:) Thanks to it you realize the scope of responsibilities others have to deal with and you start to see the people around you in a different light. Another thing is that working in recruitment is definitely not boring. There are some repetitive tasks, but thanks to the opportunity of interacting with many interesting people I mentioned before, being a recruiter is exciting and there's always something new to learn.
Also, I have to mention our team of Coberon Poland:) A great team of coworkers is definitely a key to success in any job.
What are the biggest challenges facing recruiters nowadays?
It's common knowledge that time is money and highly qualified candidates are like hot cakes:) Our job is to source, interview and recommend the best candidates to our clients. Sometimes you recruit for a niche position or field where you can't find many suitable candidates, but you can't faff around because competition never sleeps. Timing is vital in recruitment and the pressure to be quick can be quite stressing sometimes. Nevertheless, you can't give up, there's no problem that can't be solved. Another challenge is the competition I mentioned earlier. Few years ago a lot of new recruitment agencies appeared in the Polish market, but regardless of the size or profile of certain agency/recruiter, what matters the most is the service quality. Some recruiters tend to forget that we should maintain good relationships with both client and candidates. "Candidate experience" is not just another recruitment buzzword. It's something really important and I hope it's an attitude that will bring a positive change into the communication with candidates.
What do you want to contribute to Chronos Consulting?
As I already mentioned, Coberon Poland, part of Chronos Consulting, is a great team of recruiters that always support each other.
On my very first day here everyone welcomed me with open arms and they provided me with a great onboarding process. I'm doing my best to contribute and help the team to achieve our goals. My previous professional career has been related to B2B Sales in Hospitality Industry (Business 4-Star Hotels) where the clients were very demanding and challenging. That experience taught me how to deal with client and meet his needs while achieving sales goals of the company I was working for. Now, as a recruiter, I find these skills very helpful and I can use them to help Coberon in connecting candidates with companies.
What are you passionate about? Share a little secret or fun fact with us:)
I love animals and nature! I deeply care about animal welfare, so I always try to help them. I'm  an Animal Physiotherapist and I'm interested in pharmacognosy. I'm definitely a dog person:) My dog called Borys is the apple of my eye. I love hiking mountains and spending time in nature: it helps me to recharge my batteries. A little secret? My coworkers probably already know it – I have a big sweet tooth, I can't live without sweets:)
Karolina is a great asset to our company and for all her clients! Good luck! Connect with her on Linkedin.